Company Name
Contact Info
Location

3A TUTKAL UYGULAMA TEKNOLOJİLERİ SAN VE TİC LTD ŞTİ

Tuzla Kimya Sanayicileri O.S.B. Analitik Cd. No:40 34956 Aydınlı / Tuzla / İSTANBUL / TÜRKİYE

Web: 

www.3-a.com.tr

Hall: 3

Stand: 312C

Product Groups
Company Info

Products

Represented Companies
As 3A Tutkal Uygulama Teknolojileri San. ve Tic. Ltd. Şti., we are Turkey Distributor of Valco Melton since 2013. Established in 1952 and renamed in 2008, Valco Melton is one of the world 's leading suppliers of adhesive application and quality assurance equipment. Valco Melton specializes in the manufacturing, packaging and sealing of items such as corrugated boxes, cartons, books, bags, and pharmaceutical products across the Corrugated, Packaging, Envelope, Folding Carton, Print Finishing, Nonwovens, Tissue/Corewinding, Wood, Automotive, Product Assembly, Textile, Coating, Laminating, and Bag Manufacturing Industries. With world headquarters in Cincinnati, Ohio, direct sales, research manufacturing facilities throughout North America, Europe, China, and India, and a network of dedicated distributors through every major continent throughout the world, Valco Melton is present through direct operations and distributorships in over 76 countries across the globe. We as 3A, support our customers from instalaation of adhesive application systems, technical service, supplying spare parts to being our customer 's solution partner, and also as we supply our customers nedds for Valco Melton we also support our customers with technical service and maintenance for other brands.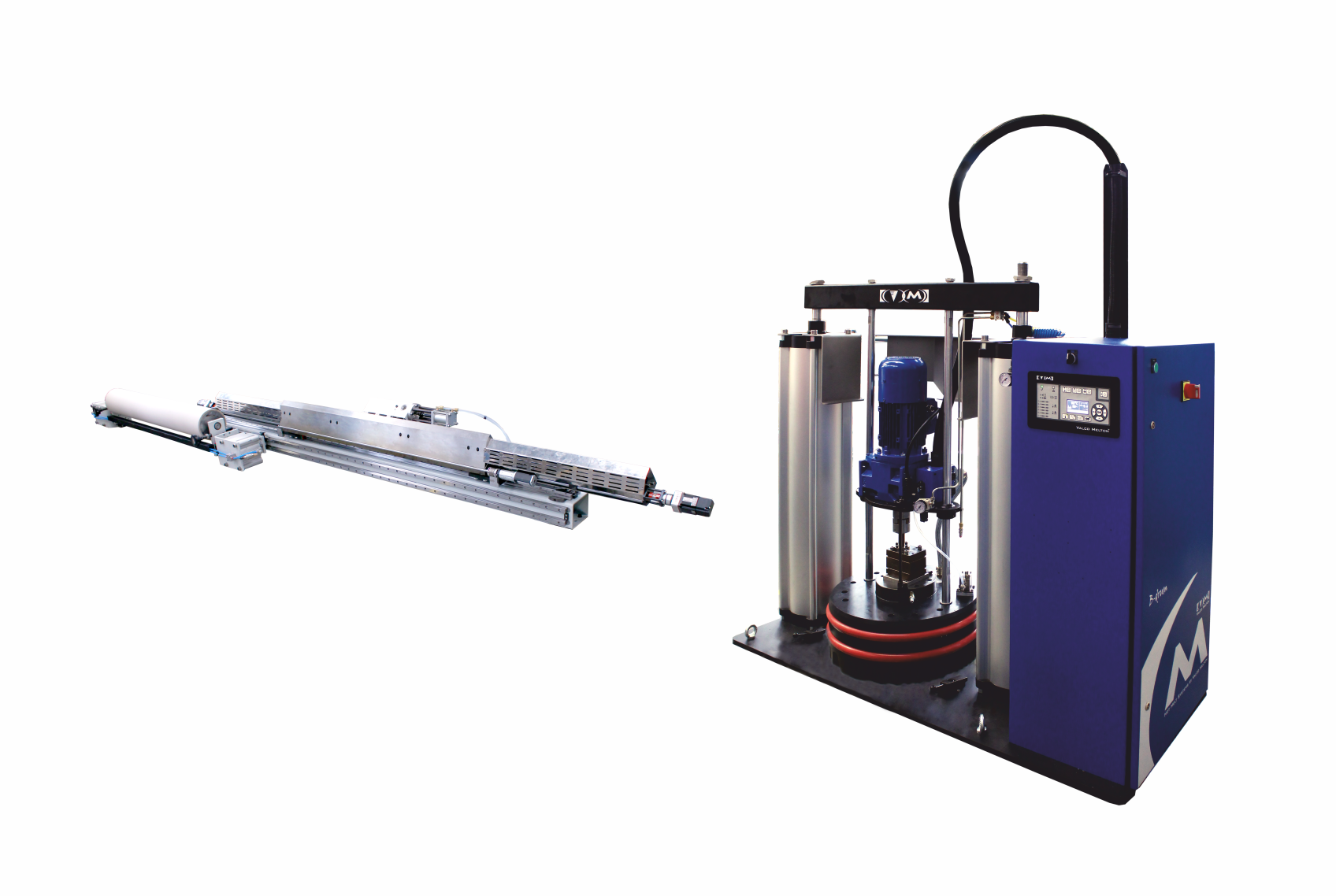 E-Drum Unit Rotating Bar Gun
E-Drum Unit Rotating Bar Gun
PRODUCT DESCRIPTION:
E-Drum Adhesive Melter ; safer working environment with optional platen protection system and vent hood, customizable to specific user needs, integrated grammage control, teflon® encapsulated seals, finned or flat platens better adapt to various adhesive types. Rotating Bar Gun; servo driven nozzle bar runs in the same direction as the product to Servo driven nozzle bar runs in the same direction as the product, preventing the "orange skin effect" and create a uniform coating of adhesive across the width of the application. Self-cleaning system that guarantees a high quality, streak-free application, coating weight can be controlled as low as 10gsm with variation across the product within 3%, adjustable width by means of manual or motorized wheel. Interchangeable blades allow for pattern changes with a buffer reserve of adhesive, the applicator includes adjusters every 50 mm which allow the nozzle bar to be fine-tuned for optimal distribution of the adhesive, adjustments are done inside the applicator and independent of the blade. Pattern changes can be made without re-adjustment.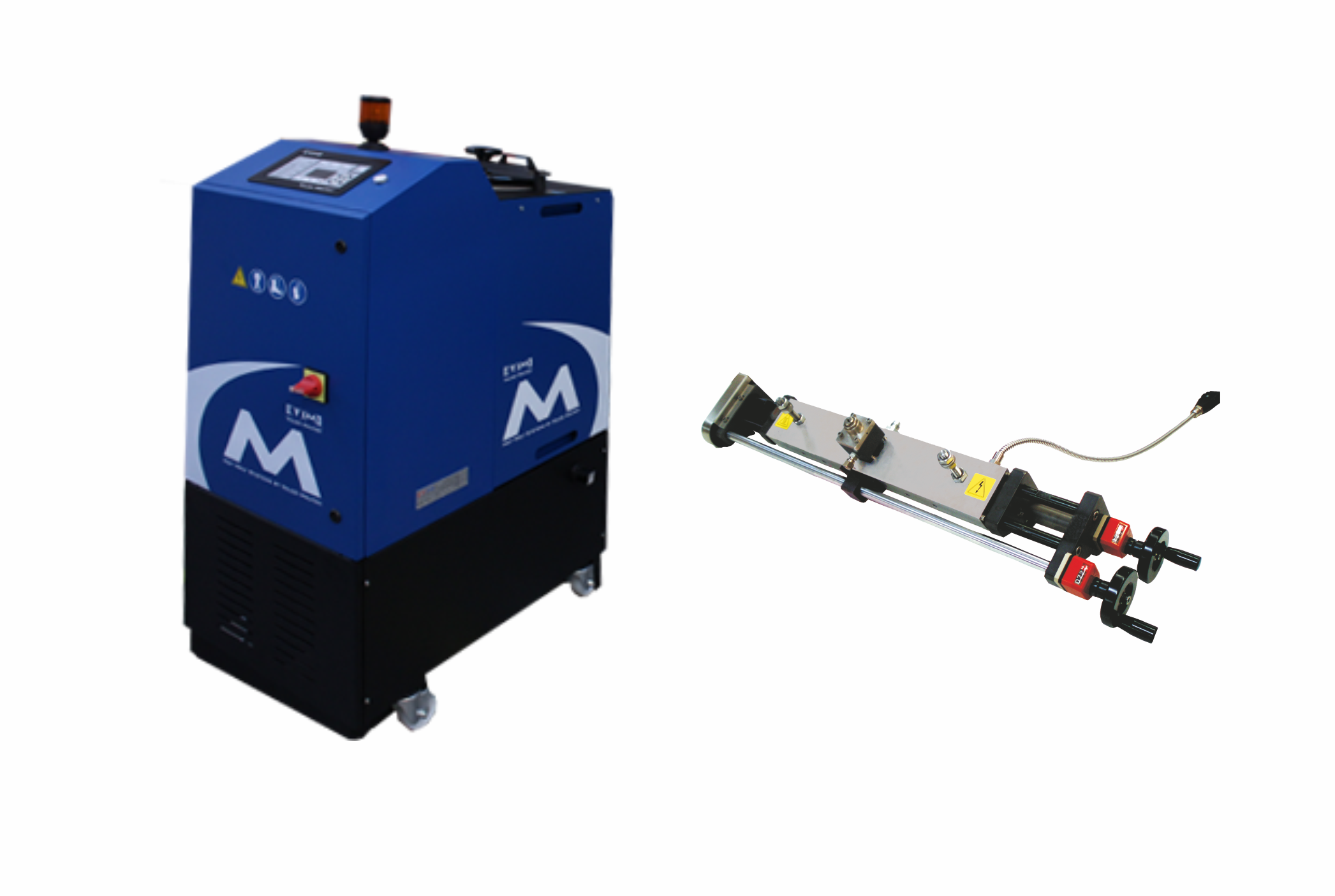 Isomelt Unit Flexwrapp Applicator
Isomelt Unit Flexwrapp Applicator
PRODUCT DESCRIPTION:
Isomelt PUR Adhesive Melter Unit; ideal solution for profile wrapping and edgebanding applications, internal structore of the tanks which provides easily removal of adhesive residue, faster and safer maintenance and cleaning operations thanks to its tiltable tank and removable melting grid, a multi-function controller which simplifies operator s programming tasks, dry air blanket prevents moisture fromreaching the adheshive, air-tight tank opening and blowing system. teflon® coated tank fastens cleaning process. Flexwrapp Applicator; it has been designed for providing stable and smooth application, with RTD detection and proportional heat control, margin of error is around 0.5°C (1°F), lip pressure control, designed for delicate substrate, optional high capacity filter, maximum durability for minimized labor and maintenance costs, easy to use width adjustment system, independent or just one operational side adjustment system.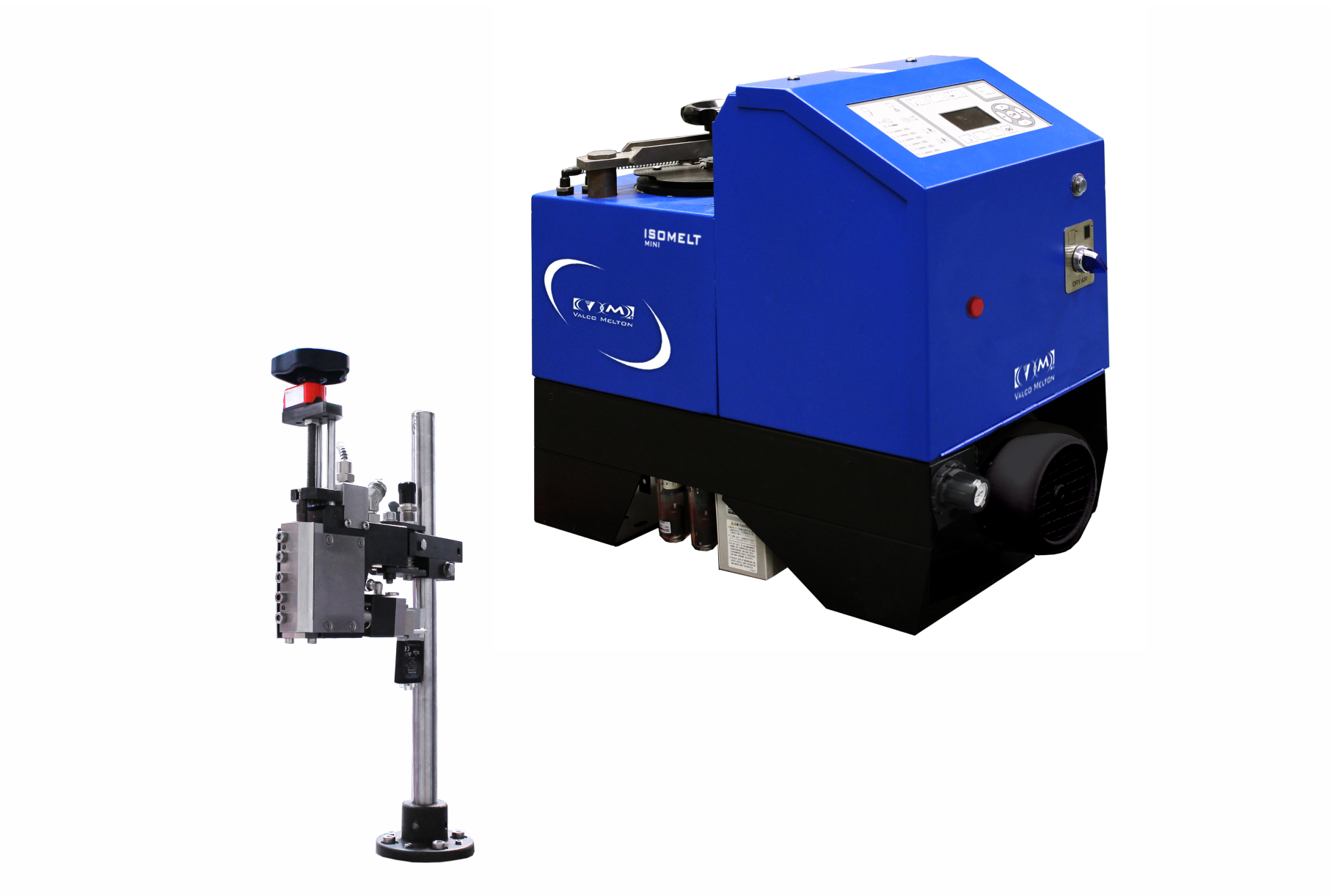 Isomelt Mini Unit MEB60 Applicator
Isomelt Mini Unit MEB60 Applicator
PRODUCT DESCRIPTION:
Isomelt Mini PUR Adhesive Melter Unit; ideal for edge-banding, no cleaning is required, which eliminates the need for weekend shutdown, swiveling tank lid allows for faster changes of PUR slugs, minimizing downtime. dry air blanket prevents moisture from reaching the adhesive, integrated grammage control, accessible through a MFC controller, simplifies the operator s programming tasks to eliminate product loss and downtime associated with incorrect coat weight adjustments, teflon® coated round tank offers easy cleaning and minimized adhesive degradation. MEB60 Series Applicator; eliminate PUR degradation problems by using an enclosed adhesive application system, ensure a sharp cut-off, even when working at the highest line speeds, with MI III modules, guarantee a consistent application at any line speed, ideal for edgebanding applications.
No represented companies found.